A Safe Alternative to NUCLEAR Density METERS
REAL-TIME INLINE Slurry Density METERS
0.3%FS for low density slurries or homogenous fluids
0.5%FS for dense slurries
Stainless Steel Sensor and Body.
External density controller and indicator. No moving parts.
Accurate Non-nuclear Technogy
Slurry density meters is a unique field of density measurements in which many conventional methods fail. Due to the multi-phase structure and highly abrasive properties of the slurry nuclear density meters is still the dominant method to measure density. While x-ray methods have some utility, they are not safe and extremely expensive to operate. The family of DENCELL MUD density meters is intended to replace nuclear meters with the following key benefits of the technology:
Durability and Reliability
DENCELL MUD-4 density meter is the 4th generation of the slurry density meters designed by our company and used in the field for over 10 years. This meter incorporates the field expertise that we received over 20 years of research and application of the the method. Our goal was to create a durable product to withstand the harsh external conditions of the plant environment as well as the highly abrasive properties of sludge and slurry. We carefully selected the materials, learned from the use cases and designed a product that can last years. 
DENCELL MUD-5 is the 5th and the latest generation of our technology intended for on-line and in-line installation on pressurized pipelines. Both meters have the following design features that increase durability and reliability:
Ease of Integration and Calibration
DENCELL MUD-4 Sludge and Slurry Density Sensor is separated into a Density Sensor and an External Density Controller and indicator, which improves the reliability and usability of the product. External Density Controller is equipped with an LCD display with a touch screen, which makes the user interface very intuitive. With DENCELL MUD-4 we followed the user and identified that the most common way to calibrate sludge and slurry density sensors is not in a lab, but on site. Hence, key feature of this densitometer is a direct on-site calibration. Finally, we equipped our density meter with the most common interfaces for real-time data transmission. In summary, these are the key features of the external density controller and indicator:
On-line DENCELL MUD-4 Slurry Density Meter with and open discharge
MUD-4 is intended for by-pass installation at discharge points in mineral processing or where discharge is possible. See our Use Cases for example installations.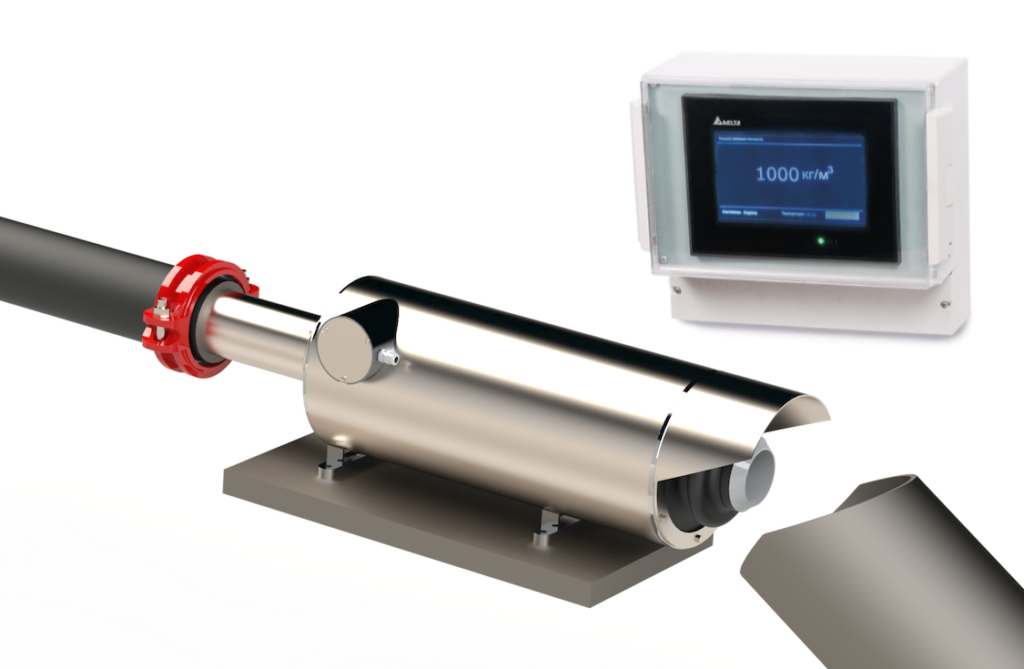 In-line DENCELL MUD-5 Slurry Density Meter for pressurized pipelines
MUD-5 is intended for installation on pressurized pipelines. In-line installation for pipelines up to 4″ and on-line by-pass installation for larger diameters.
Applications Across Industries
DENCELL MUD-4 and MUD-5 Slurry Density Meters are used across a variety of industries. Some details about installation of the densitometer are available below. More details are available in the More About Installations section.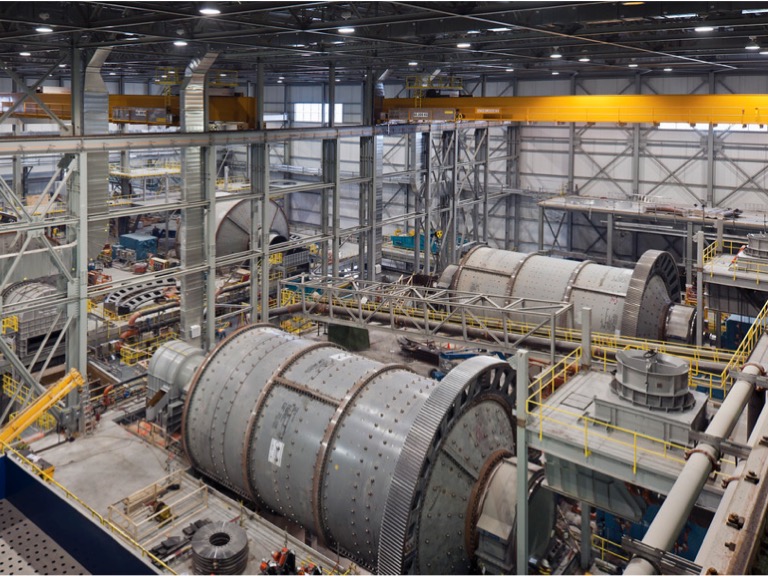 DENCELL MUD-4 and MUD-5 is a Slurry Density Meter for industrial automation of processing equipment, such as ball mills, hydrocyclones, slurry splitters, classifiers, floatation cells, filter presses and thickeners. It can be connected to pipelines and open chutes irrespective of their fill level.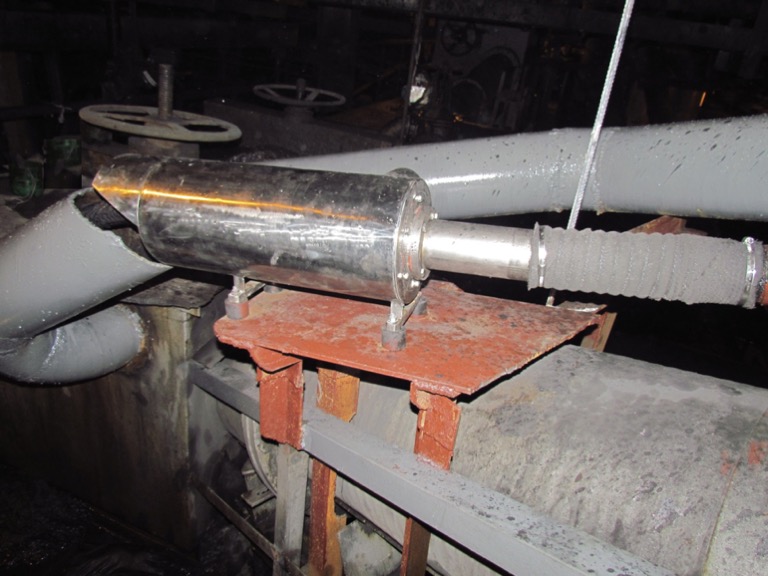 DENCELL MUD-4 is installed on pipelines, open chutes or equipment via a by-pass using a variety of connection techniques and rubber-lined connectors that increase reliability and durability of the complete measurement system.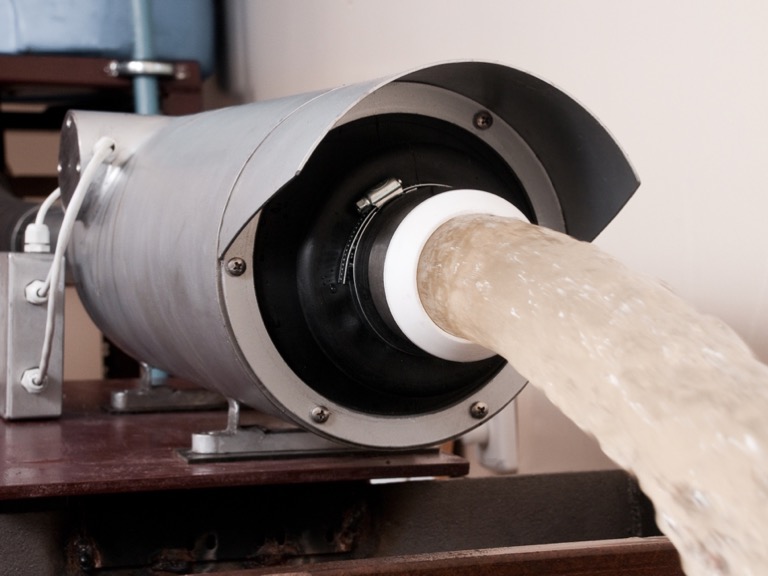 DENCELL MUD-4 has an open discharge, which allows for easier access and control of the flow of fluid through the density meter. It is specifically suited for installations with discharge into open tanks, but is certainly not limited to that. We provide a number of solutions to connect DENCELL MUD-4 to your equipment.
Looking for a non-nuclear slurry density meter? We can help!